Market leader in sodium-ion technology Faradion welcomes additional investment in battery technology in the UK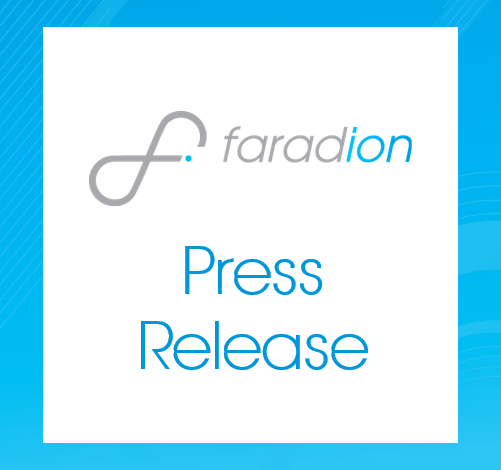 SHEFFIELD, July 5, 2021: Faradion welcomes the recent announcement by Nissan to build a battery gigafactory with Chinese manufacturer Envision in Britain. It underscores an opportunity for the UK to take a leading role in next-generation battery technologies and create thousands of new jobs. However, more must be done for the UK to show global leadership in the sector.
The new factory is reported to be the largest of its kind in the country. It will far exceed the current 1.9GWh capacity available in Nissan's plant in Sunderland, expanding to 9GWh of battery power a year, with space on the site to eventually increase to 35GWh by 2040. Envision will build the factory adjacent to the Nissan plant.
Industry body the Society of Motor Manufacturers and Traders said the UK should target 60GWh of battery production by 2030. CEO Mike Hawes added that the UK was falling behind its competitors.
Forecasts suggest that the UK is forecast to have 12GWh of production by 2025, far less than the 122GWh planned by Germany, and behind other European countries. By 2030, the gap with Europe will have widened, with the UK projecting 37GWh of capacity against an EU total of 640GWh.
Faradion CEO James Quinn said: "Nissan's new investment highlights the UK automotive industry's commitment to net zero. Investment in cathode/anode production, cell manufacturing and application can create huge economic benefits for the country, including adding thousands of new green jobs and billions to GDP."
Sheffield-based Faradion is one of the leading global innovators in battery technology, and is currently supplying its product across the world . Its proprietary technology delivers leading-edge, cost effective solutions for a broad range of applications, including mobility, energy storage, back-up power and energy in remote locations. Sodium-ion must form an integral part of any future scale-up in battery production.
Chinese battery manufacturer CATL will start manufacturing sodium-ion batteries later this year. In May, The Faraday Institution released a report saying sodium-ion batteries promise cost, safety, sustainability and performance advantages over commercialised lithium-ion batteries.